About PMG Landscapes
PMG Landscapes Ltd was founded in 2002 by Paul Gregg, an experienced landscape gardener. Over the years we have built on our extensive knowledge of hard and soft landscaping, combining our experience with a keen eye for detail to create a competitive company working to the most exacting standards.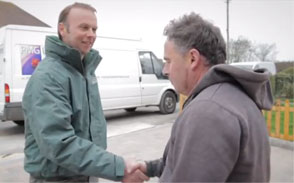 We are well-versed in many stonework and building techniques which together with our horticultural expertise makes us the ideal candidates to plan, build, and plant your new outdoor space.
Our work is mainly carried out locally around Bristol as well as Herefordshire and Monmouthshire, but being based in Bristol we can easily travel to sites along the M4 and M5 as well as clients around the UK.
Take a look at our gallery to see some of our work and get in touch to sow the seeds of your new garden.
Galleries