Garden Maintenance
Given a free hand, nature will always try to take over. To keep a garden under control takes work and patience, with the emphasis on work!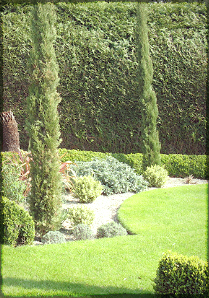 We know just how to keep your garden beautiful and have the skill and experience required to show your plants at their best, from the timing of planting to just the right places to prune and cut.
Even if you think your garden has gone too far and resembles a small section of rainforest, don't worry. You can rely on us to clear out the untamed wild and bring things under control.