Fencing and Decking
Wood has a warmth that brings life to garden constructions. The natural feel blends the strength and practicality of building with a tactile, living appearance.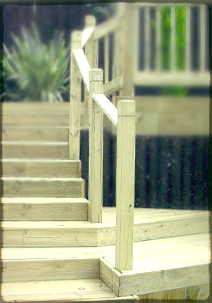 Literally from the ground up, we can handle all manner of wooden garden construction. We design, supply and build wooden constructions from decking to fences in hard or soft wood. We can also design wooden outbuildings based on your specifications and then source the best materials and carry out the construction.
Got an idea of how you want to use your space? Get in touch and we can start making it real.