Bespoke Garden Design
When you choose a garden from PMG Landscapes, you get a service that goes beyond gardening. We will take you through every step of the process, giving you a clear picture of what to expect each stage.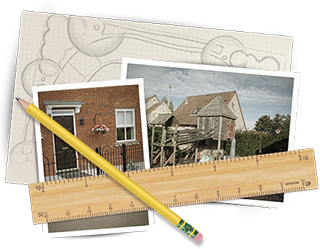 For a full garden design we will develop plans to make the best use of your space and can even commission drawings for you to get a full impression of the finished article. To add that unique touch we can produce individually-designed and constructed items such as fences and railings.
Our initial visit is free, but you can call us for more visits for a charge to discuss and develop your garden design, ensuring you get the garden you want.