Blog
Building Rundale Barn - Part 1
Hello once again. It's time to go back through the PMG photo album and highlight some of our previous work. This time we'll make the first visit of many to one of our most extensive projects: Rundale Barn in Cromhall nr Thornbury.
Rundale Barn is an impressive property with two acres of landscaped gardens. The owner Howard Marshall wanted to extensively develop the grounds utilizing many of PMG specialities. We've already featured pictures from some of our work at Rundale Barn in our galleries, but here we'll take a look at the basic steps in the process so far.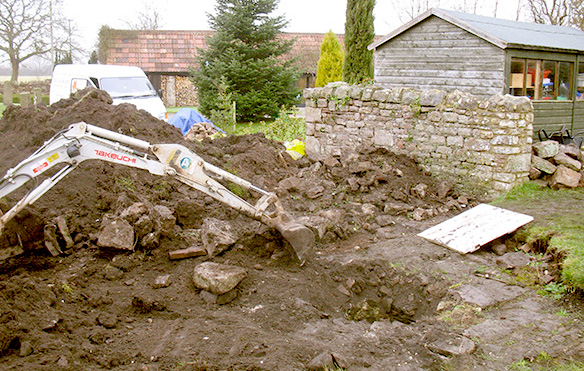 A new stone outbuilding was required to sit alongside the existing buildings, in a space previously occupied by some open ground and a somewhat damaged stone wall. So the first job was to demolish existing stone wall and dig out footings.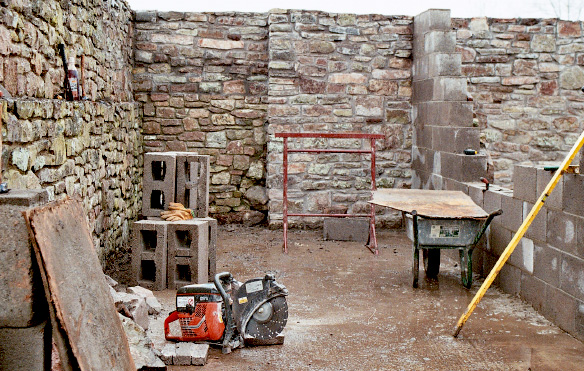 Once the foundations had been laid, in this case a concrete floor within the existing walls, we could go on to build the breeze-block structure. This makes up the shell of the outbuilding and isn't visible from outside. Instead a more attractive stone wall was built around the structural breeze-block shape.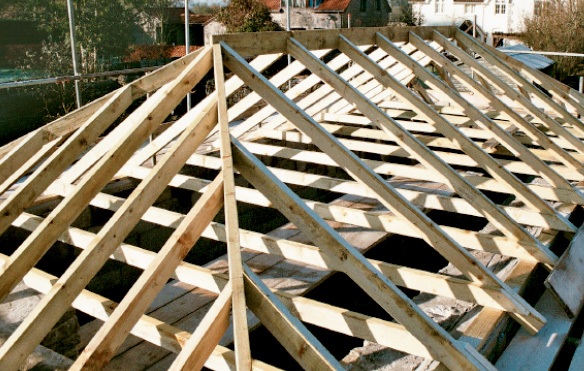 With the structure of the building complete, we then started constructing the roof. The joists and trestles go on first, with the waterproof membrane going over the roof structure. Last it's the cedar shingle roof tiles, which look rather vivid at this early stage, but have subsequently weathered in to match the rest of the building work.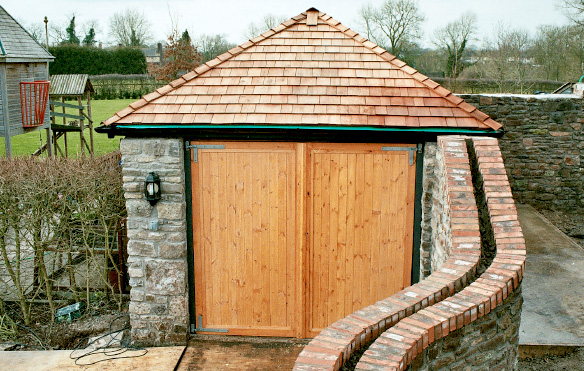 And the outbuilding is complete. This project took 10 weeks to complete from start to finish. This seems a long process, but we did re-build the neighbours stone wall and dug out 100 tons of soil.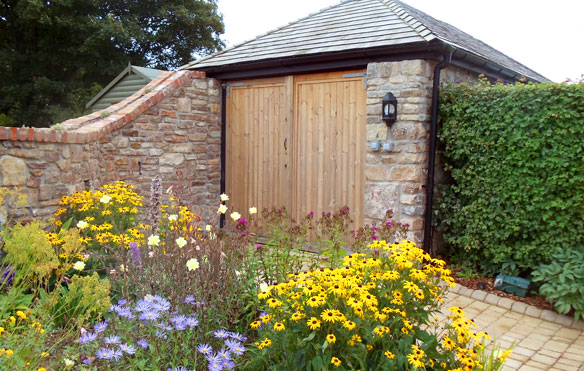 With the building's construction complete, lots of planting has been done to soften the hard landscaping. The large border adjacent to the outbuilding has a blue and yellow theme, using Herbaceous plants.
In the next post about Rundale Barn we'll be looking at the patio and entertainment area.