Blog
Why pay the higher cost for paving?
Laying a new patio can be an expensive proposition, but it's important to remember that you're paying for the quality of the materials and the skills and expertise of the installer, both of which are vital to ensure an attractive and long-lasting finish.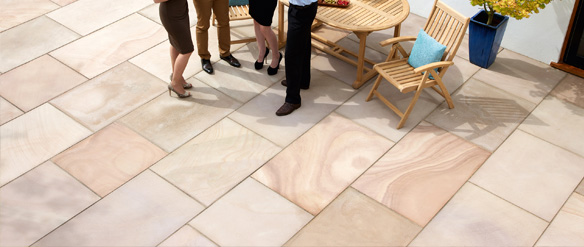 The first thing to bear in mind is that the material cost is only about 20% of the overall price, so choosing cheaper materials doesn't actually save that much of the cost, but does impact on the strength and longevity of the final finish. It's important to use proper paving, designed and constructed to withstand the wear and tear a patio can undergo. Using inferior materials could mean the surface may be more easily damaged or become uneven, so make sure that you choose the best you can afford.
When you opt for high-quality materials from a qualified installer, you also have more choice as to the style, colour and finish of the patio. A recognised supplier will be able to offer a range of products and can inform you of the suitability of the product for your needs.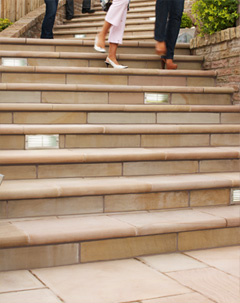 All sandstone sold in the UK is quarried in India, and although most garden centres stock a wide range of sandstone paving at a moderate cost, this is usually quarried in southern India, where the sandstone is softer and less durable. PMG Landscapes uses sandstone quarried in the north, where the stone is harder and more dense, resulting in a longer-lasting result.
Many reputable paving suppliers will also insist on their installers following strict methods and procedures for fitting their products, which is important as most of the cost goes on the installation and the preparation of the ground. What's more, companies such as Marshalls can vouch for the sustainability and environmental impact of their products.
All this can impact on the final cost, but it's important to bear these points in mind when planning any patio installation, since that extra cost will pay off when your patio stays safe and beautiful for years to come.
Find out more about our patio and paving services