Blog
Building Rundale Barn - Part 2
In this blog we're back at Rundale Barn, this time to look at some of the patio and building work we've done there.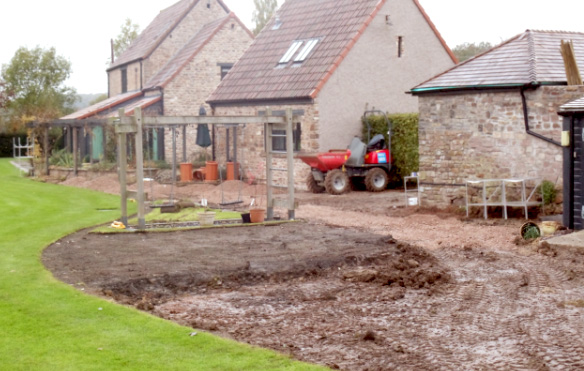 The first job was to shape the existing lawn area, dig out the ground and prepare it for the new patio, pathways and flower beds that will make up the structure of the new gardens. This involved removing some existing structures, such as the wooden children's play area.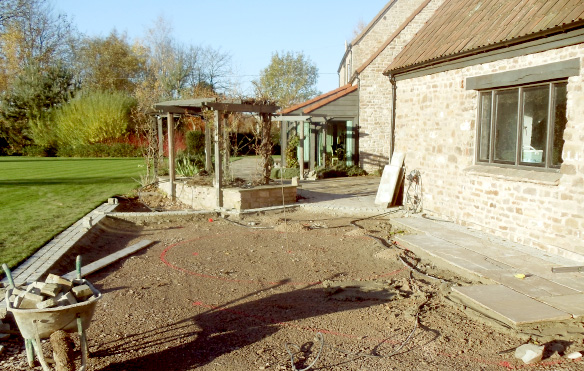 We had to dig out a total of 80 tons of soil. Scalpings were then laid and compacted using a large wacker plate before adding the cobbled edging to mark the new boundary. The patio could now be laid on a full bed of cement.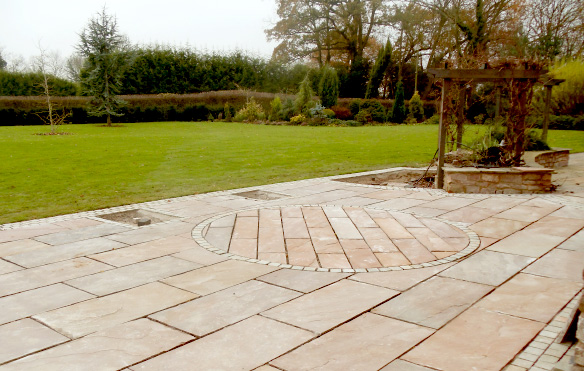 The new patio is complete, complete with a bespoke circular motif and dedicated planting space for the ornamental shrubs.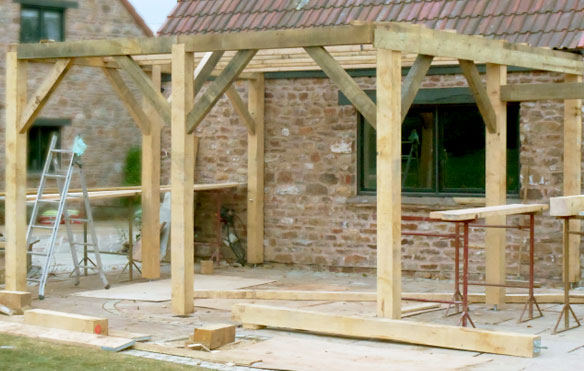 Next is the covered entertainment area. This started off as a timber frame structure extending from the main building onto the patio.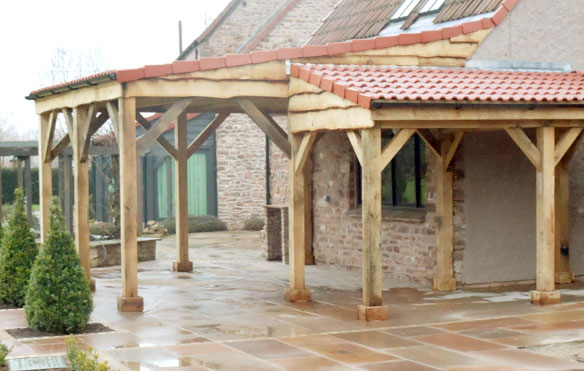 The tiled roof is added and connected to the main building. Proper footings finish off the supoorts, making them more secure and giving a much more solid look.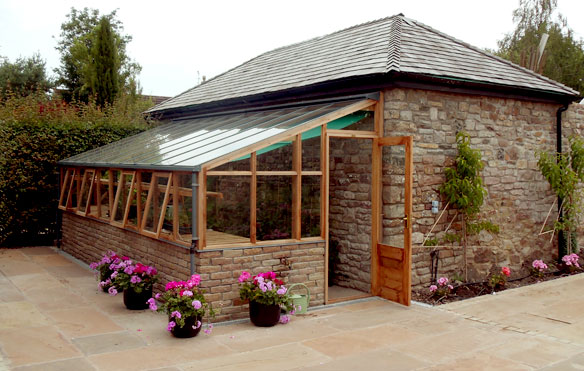 This section of work was completed with the addition of a cedar-framed greenhouse on the adjacent outbuilding featured in our previous blog post about Rundale Barn.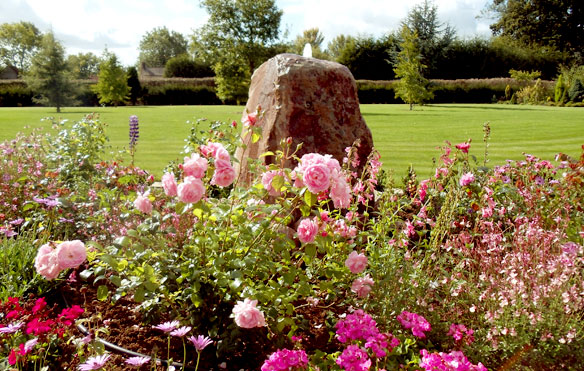 Once the construction of the patio, greenhouse and covered area is complete, we can begin the extensive planting. Here is an example of the planting that has been done around the new stone fountain on the edge of the lawn.
This is just the start of the work at Rundale, which also required further building work and construction of an access road. As the year 2011 ended we started another phase to the garden which consisted of tree surgery and clearing of a scrub area. The idea behind this is to utilize the area for fruit trees and sow a wild meadow lawn. "I'm hopeful this should create a beautiful display of colour."